I made a new purse. I am working on a whole set of purses to give my cousins for Christmas. Take a look.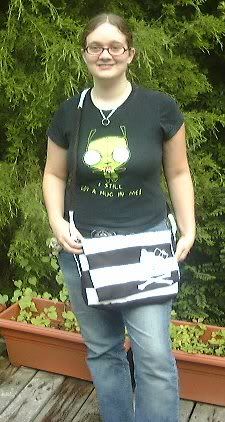 Where did my feet go?!?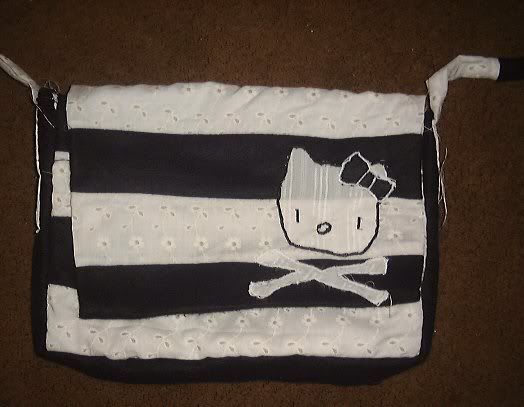 I hope everyone can tell what is on the front. This is my second time doing applique.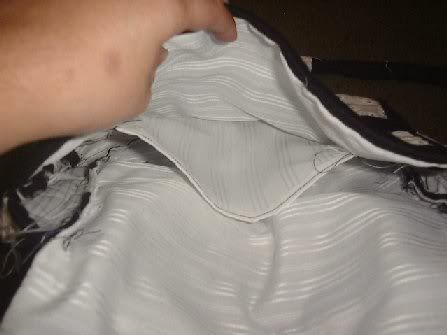 The inside is very simple with just one pocket. I'm going to try and add more pockets as I practice.